I am Capable Fitness Coaching offers a comprehensive Workout Plan Memberships Program. This program provides members with access to tailored workout programs designed to meet their fitness goals and objectives. The program also features coaching and feedback from your trainers as well as additional resources, such as tutorials and videos. Furthermore, all members of the program benefit from constant motivation and support, allowing them to stay on track with their workouts and progress towards achieving their desired physique.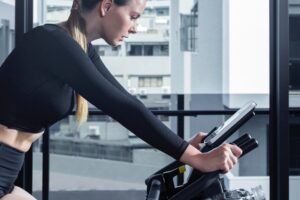 Our Packages:
Beginner Fit Package:
The Beginner Fit Package is designed for those just starting their fitness journey. This package includes access to an initial evaluation with one of our experienced trainers, who will help design a tailored workout plan that works best for your goals and abilities. In addition, members of the Beginner Fit Package will receive one-on-one virtual coaching from a trainer, access to weekly check-ins and progress reports, instructional video tutorials, and educational resources. The cost for this package is only $59 per month.
Premier Fit Package:
The Premier Fit Package is tailored for those looking to take their fitness journey to the next level. This package includes everything in the Beginner Fit Package plus additional elements such as personalised meal plans and monthly nutritional assessments. Members of this package also get access to exclusive health tips, private Facebook group support and more advanced training materials. The cost of this package is $119 per month.
Advanced Athlete Package:
The Advanced Athlete Package is meant for those who are already at an advanced level in their fitness journey but need guidance to reach peak performance levels. This package includes all of the components included in the Premier Fit Package plus intensive virtual coaching sessions with a trainer up to three times per week to ensure optimal results. Members also get access to state-of-the-art tracking equipment and data analysis tools as well as virtual personal trainers who can provide feedback on your progress anytime you need it. The cost for this package is $249 per month.
If you're ready to take the next step in your fitness journey, contact us today to sign up for one of our Workout Plan Memberships! You are capable!